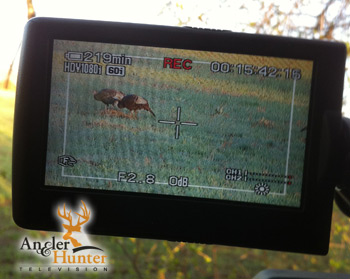 We've Come a Long Way in Twenty Years
In the first episode of the 20th season of Angler & Hunter Television, host Mike Miller highlights the accomplishments of the Ontario Federation of Anglers and Hunters and the show, and what to look for in the season to come, all while trying to harvest a wild turkey with his crossbow.
Mike spends countless hours trying to get within bow range of a Gobbler. Utilizing ground blinds and a variety of Flambeau decoy strategies to finally get the Big Tom he wants.
Watch Online