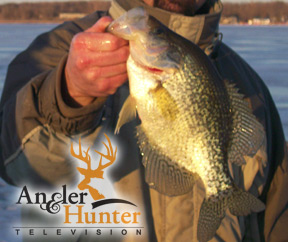 What can you do to get rid of the winter blahs? Host Mike Miller says call in sick cause your feeling crappie!!!

Mike hooks up with some pals and hits the ice near Parry Sound, Ontario to search for Black Crappies with the Humminbird ice flasher.

Joining Mike is a group of anglers from all walks of life including Tampa Bay Lightning defenceman Keith Aulie.
Watch Online