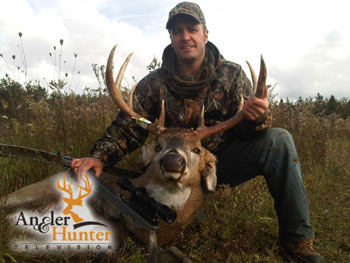 There are countless regions in the country that do not allow the use of rifles and shotguns for hunting and only have archery seasons available. The Greater Toronto Area is one of these; plenty of farms and woodlots but not many places to legally hunt or are there?

Deer, turkey, coyote, grouse and even rabbits are all thriving in suburban settings. A simple knock on a door can land you permission to hunt some of the best habitat in the country, all  minutes from some major urban centers. In this episode host Mike Miller will be hunting with his Excalibur Equinox Crossbow for whitetail deer near Whitby, Ontario with Scott and Dave Paterson of Royal Ashburn Golf Club.

For those golfers out there don't expect too many birdies on this one but look out for some giant bucks!!!
Watch Online