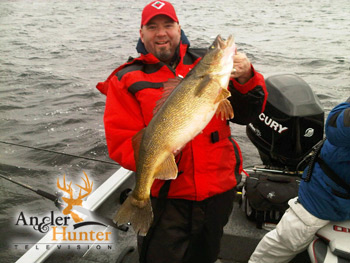 Mike takes advantage of some mild mid-winter (February 2nd) temperatures and heads to Lake Ontario to run planer boards off the Lund Explorer. No augers required on this one – just a big  Lucky Strike net and a floater suit.

Groundhog Day was all about hog Walleye and some feisty Northern Pike on deep running crank baits.

Winterizing your boat might be a thing of the past after watching this episode!
Watch Online